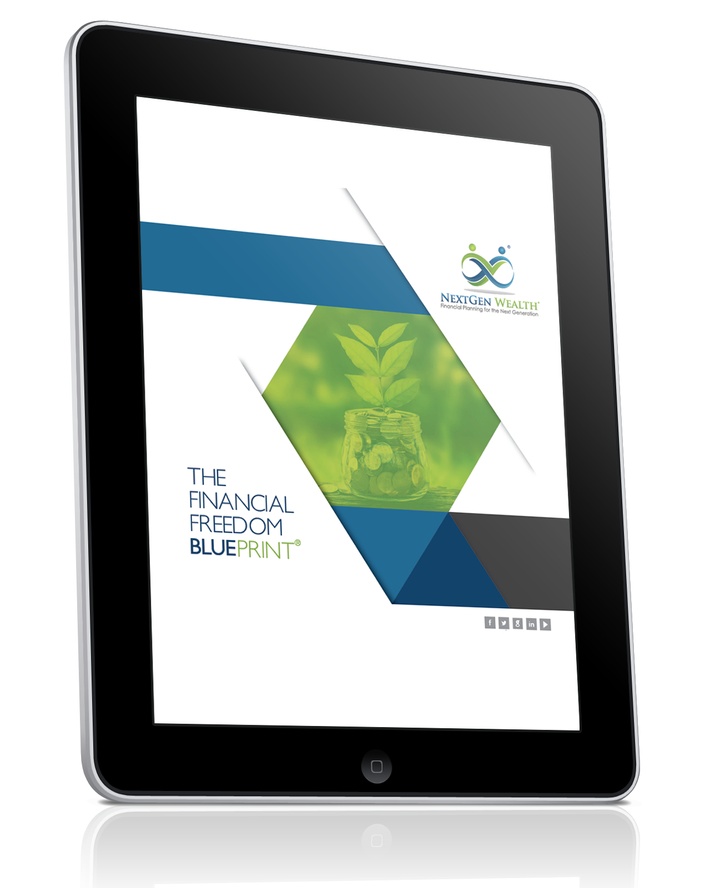 The Financial Freedom Blueprint® Course
How to Create Your Own Path to Financial Independence
Enroll in Course
Are You On The Quest For Financial Independence? Then You've Come To The Right Place.
Coming up with and creating your own plan to financial independence is tough. It takes a lot of time to construct, more time to implement, and even more time to keep up with on a regular basis. That's why we've created The Financial Freedom Blueprint® course that will walk you through every step of the way.

Hello, Fellow Financial Freedom Seeker-
Let's face it, putting any kind of plan together takes a lot of time and know how. It doesn't matter if it's a financial plan, a business plan, a house blueprint, etc.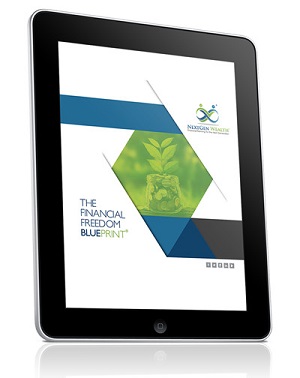 None of these processes are all that fun to go through, but we know they're important and need to happen in order to accomplish the end goal. When it comes to putting a plan together for your journey to financial freedom, it can be tough to figure out where to even start. Do these questions sound familiar to you?
"What should be the main priority in my life right now when it comes to my finances?"
"How much should I be saving?"
"When do I know if I've saved enough?"
"How do I know if I've invested in the right things?"
"Are there area's in my financial life where I could be saving more money?"
I'm guessing you've asked yourself at least one of these questions and probably some of the others too. Well, have you found any good answers yet?
If Not, Let Me Introduce You To The Financial Freedom Blueprint®
The Financial Freedom Blueprint® is our proprietary planning solution that's taken us years to develop and refine.
Until recently, I only offered this to the client's I worked with one-on-one. However, because of demand and with so many trying the DIY route, I wanted to create a course that would make it easy for anyone to design their own Financial Freedom Blueprint®.
Sure, you could probably piece together your own plan from all of the information on the internet, but that's a lot of stuff to filter through and, let's face it, it's tough to decipher the good advice from the bad.
With The Financial Freedom Blueprint® Course, I have specifically designed it to address all areas of your financial life and provide solutions for each – probably even things that have never crossed your mind.
How much you should be saving
How much you need to have saved to stop working for someone else
How much you can live on – without running out of money
How much you should have in your savings account and how to earn more interest
The best investments for you
And so much more
My name is Clint Haynes and I am a Certified Financial Planner® and the founder of NextGen Wealth.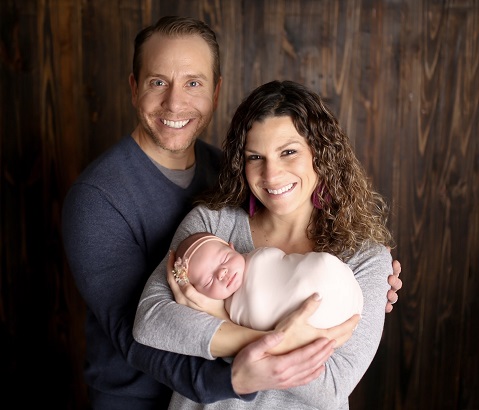 I have been a financial advisor since 2001, and I feel like I've seen it all over the years. I've been through good markets, and I've been through not so good markets. However, what I've learned is the importance of having a plan in place.
Without a plan, you won't know where you're going or when you've gotten there. Sure, you can make it to your destiny with hope and trying to win the lottery, but doesn't it make more sense to have something specific in place that will guide you?
Plan For Your Future, But Learn From Your Past
Have you or somebody you've known ever said, "I'm just waiting for the right time to…" Now let me ask, has that right time ever come? I'm guessing not. I'm a firm believer that right now is always the "right time." As Nike says, "Just Do It."
So, when is the right time to start planning your financial future? Right now! Sometimes, you just have to take chances and jump into the deep end.
It's Not Comfortable, But I Can Assure You Steve Jobs And Warren Buffet Never Waited For The "Right Time." They Just Did It!
We're talking about your financial future. You know it's important, and you know you want to have the freedom to do whatever you want someday, so why not get a plan in place to get you there even sooner?
Let me show you how The Financial Freedom Blueprint® course is that solution for you. Anything that's ever been built first started with a plan. Having a plan is crucial and truly is the first step to getting you where you want to go.
Wouldn't it be nice to know:

How much you need to be saving to reach your goal
How to produce enough income once you reach your goal
What else should be prioritized in your financial life
The best strategies and investments to get you there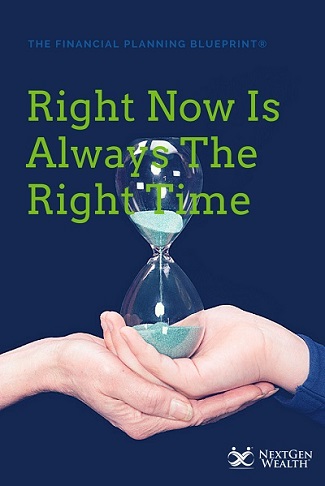 The Financial Freedom Blueprint® course is our proven roadmap and solution that will get everything in place for you to achieve, what I like to call, "financial awesomeness." I know what you're thinking, "A blueprint… come on, that sounds boring and confusing."
Trust me, it isn't. I am all about simplicity and making things easy for you.

Let's face it, finances and investing can be overwhelming and darn right confusing. That's just what we've all become accustomed to over the years. But, it doesn't have to be that way.
Planning your financial future can actually be fun. Knowing there is a plan in place that you understand and makes sense to you actually feels pretty good – it's amazing what peace of mind can do. Best of all, I teach you how you can do it all by yourself!
Believe it or not, but most people could probably get to financial independence comfortably at some point only if there weren't so many unknowns.

Am I in the right investments?
What if the market tanks?
Will my money last?
Should I have a backup plan?
Here's What You Get With The Financial Freedom Blueprint® Course:
A specific strategy that's built around your goals, needs, wants, and wishes.
An easy to understand plan that prioritizes what needs to be done in the exact order of when it needs to be done.
An easy to comprehend implementation strategy that you'll actually be able to do yourself.
The complete confidence that a plan is in place and, just as important, that you actually understand that plan.
A template created by a Certified Financial Planner® who has uses the exact same blueprint with his clients.
Life Is Always Changing And So Should Your Financial Plan

The Financial Freedom Blueprint® Course Is For You If…

You're ready to take full control of your financial life.
You're overwhelmed by the amount of information on the internet and have no idea where to start.
You've been putting it off for way too long.
You know enough to be dangerous, but realize it's time to get a little help.
You're tired of feeling overwhelmed about not having a plan in place.
You're getting too close to financial independence and you don't want to screw it up.
You've done a good job saving over the years but there's only so much you know.
You're looking for the best hacks for your financial life.
You want a plan that's truly in your best interests.
You just came into wealth from an inheritance (or maybe you won the lottery :-) and need help on what to do.
This Isn't For You If…
You want some get-rich-quick scheme that will allow you to retire tomorrow.
You're already well on your way to financial independence/retirement and you're feeling great.
You think the government is going to collapse and should start stocking up on gold.
You don't take your finances and investments seriously.
You think you know more than a Certified Financial Planner®
You tend to completely freak out if the market goes down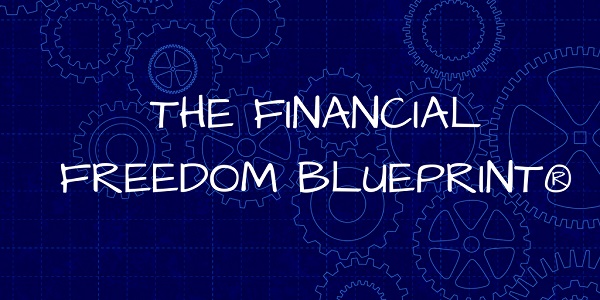 Think About The Burden That Will Be Lifted Off Your Shoulders
Just imagine having the clarity you've always wanted. Can you imagine having a clear vision of what financial freedom and retirement look like?

What would that mean to you? How much more confidence would that give you in your everyday life? Wouldn't you be much more excited about financial freedom if you had a blueprint to get you there?

What about the stress of the markets? Wouldn't this ease your anxiety knowing you now have a plan? Would you have a completely better life since you can now put more focus on the things you want to do instead of worrying about what the news is telling you?

Without a doubt, I believe the answer is yes to all of these questions. I believe it so much that I am willing to guarantee your satisfaction by giving 100% of your money back if you're not satisfied.
Get The Financial Freedom Blueprint® With A 100% Money-Back Guarantee
If you're not happy for any reason, email us within 30 days, and we'll refund you 100%.
I Believe In The Financial Freedom Blueprint® And I Know You Will Too
However, because I have tweaked and fine-tuned this process over many years and because I believe financial freedom should be available to everyone, I'm able to grant you access into The Financial Freedom Blueprint® course, where you can create your own personalized path to financial independence, for only $397 or six monthly payments of $66.17.

We charge $2,500 for this exact same process at my financial planning practice, so you're getting over $2,000 off...for the exact same blueprint! It truly is an incredible deal for the value you receive.
Plus, you'll have access to our Facebook group where I will answer questions and where you can share and collaborate with other financial freedom seekers.
Finally, I will also be hosting regular conference calls where I will be answering your questions.
That's Right, You Can Get Access To The Financial Freedom Blueprint® Course For Just $397!
See what popular financial bloggers are saying:
"Where the course really shines is with helping you to create an overall financial plan for yourself or your family. The video lessons and accompanying PDFs are well-done and of good quality. Clint has almost two decades of experience in the industry and plenty of knowledge to share with anyone who is looking for some help on their journey to financial freedom" - VitalDollar.com
"This definitely was a detailed, well presented and well thought out course presented by a professional in the space. The great thing about this course is that you get the exact same information as if you were an in-person client of Clint's at a fraction of the cost: Given that this course is just under 6 hours and 50 min long (just the video portion), it would already be considered a bargain at $397." - XRAYVSN.com
Check Out All The Value Offered!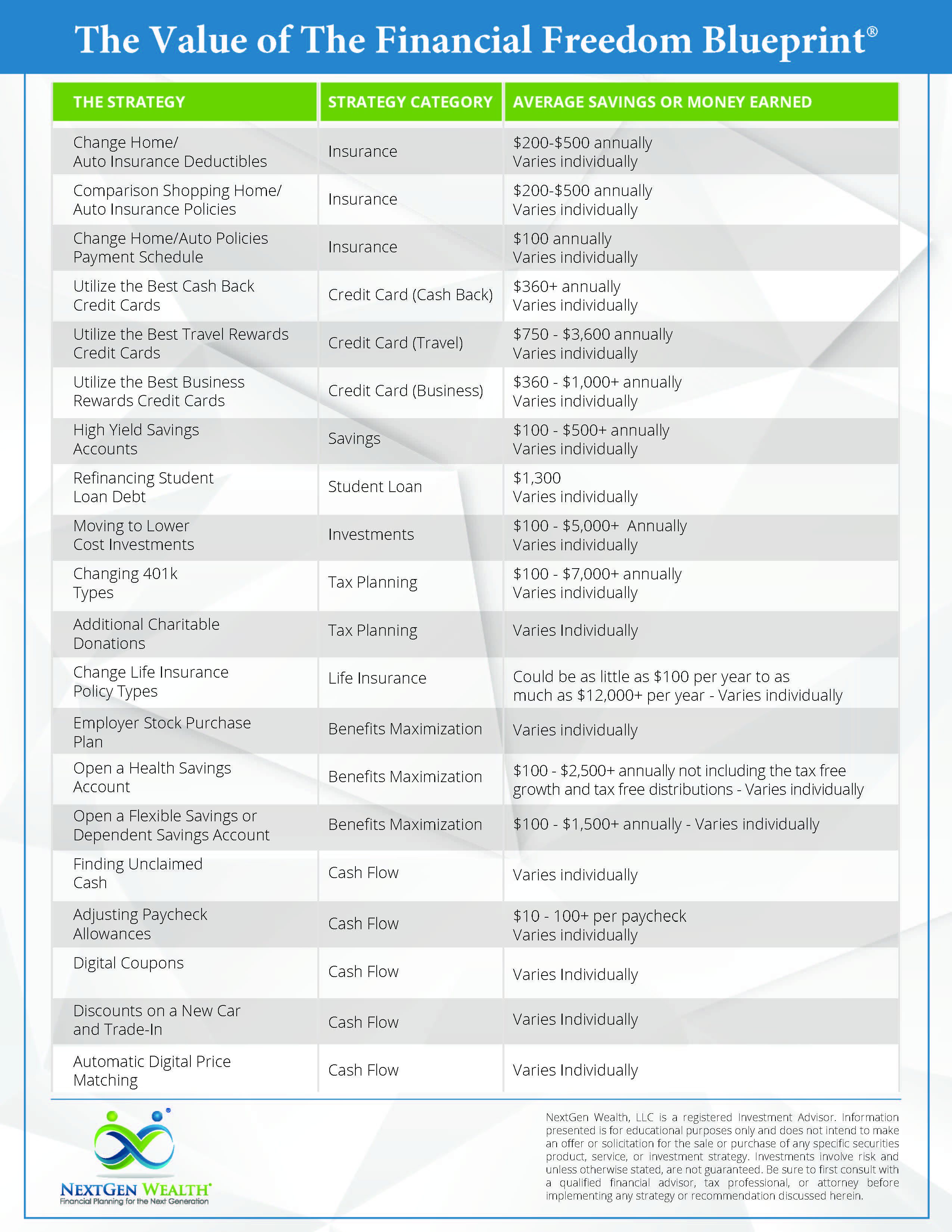 You get:
A blueprint to financial independence

A guarantee
And strategies to make up for the cost of the blueprint in no time
A true win-win-win!
What are you waiting for? Get started today!
Your Instructor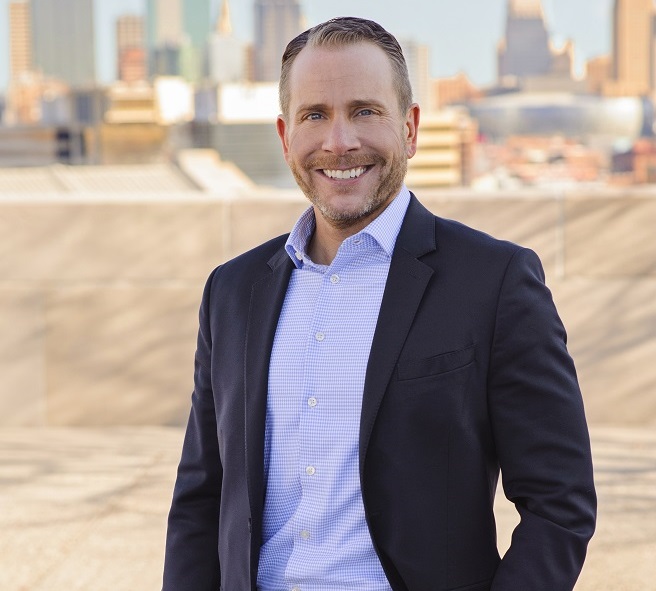 Let's start with the fun stuff. I am married to my best friend, Christa. Crazy enough, though, I actually knew her parents before I knew her. It's a long story that I won't tell here, but feel free to ask me about it if we ever meet – it's a good one.
In other exciting news, we had our first child in 2019 and feel absolutely blessed to have her in our lives. She's brought so much fun and excitement into our lives.
I'm also a complete craft beer dork and have been making – or at least attempting to make – my own beer since about 2014. Christa and I love to travel and you can count on us hitting up a few of the local breweries on just about every vacation.
So who exactly am I outside of my personal life? It definitely seems like I can hold many different titles depending on the day, but for my bio's sake, I will stick with my professional title of Certified Financial Planner®.
I've actually been in the financial planning and financial services industry since 2001. It's all I've ever known as a career choice and I hope it stays that way for as long as I'm capable.
After being in the industry a few years, it became quite apparent to me there really was no difference at all between any financial services firm – they all basically did the exact same thing which was managing investments only.
With that being the case, I wanted to create a financial planning process that wasn't just about investments but rather focused on every area of an individual's financial life. And, more importantly, how to help and provide guidance in every area of their financial life.
After many different iterations, I finally developed our proprietary financial planning solution called The Financial Freedom Blueprint®. It's truly been life changing not only for those we help but for myself as well. When someone has a plan in place that can take them to financial independence it's an awesome thing to see.
It's been an exciting calling as I've been able to work with some incredible people going through different situations but still sharing the same needs, wants, and goals.
Thanks for reading my profile and I hope you join us on this journey.
Course Curriculum
Introduction to the Course
Available in days
days after you enroll
Cash Flow is King
Available in days
days after you enroll
Spend Less or Make More (or both!)
Available in days
days after you enroll
Frequently Asked Questions
When does the course start and finish?
The course starts now and never ends! It is a completely self-paced online course - you decide when you start and when you finish.
How long do I have access to the course?
How does lifetime access sound? After enrolling, you have unlimited access to this course for as long as you like - across any and all devices you own.
What if I am unhappy with the course?
We would never want you to be unhappy! If you are unsatisfied with your purchase, contact us in the first 30 days and we will give you a full refund.
How long will the course take?
Truly, it depends on how much time you have and how fast you want to go through the course. On average, though, it takes about 30-60 days to make it through the entire course and while creating your Financial Freedom Blueprint® along the way.
Who is this ideally for?
It is for anyone who wants to take complete control of their financial life. It's for someone who finally realizes they need to get a real plan in place. You could be 22 and just starting out in the real world or you could be 65 wondering if you can retire. There's is something for everyone in this course.
I hope you join us in the journey to financial freedom. There will certainly be some work up front, but the Financial Freedom Blueprint® Course will walk you through every step of the way.
It can be scary and even overwhelming at first, but the peace of mind of having a plan in place for you and your families future is a feeling like no other. Join us and take control of your financial destiny today.